BMBF-Project "ZUKUR: Zukunft Stadtregion Ruhr" (2017-2020)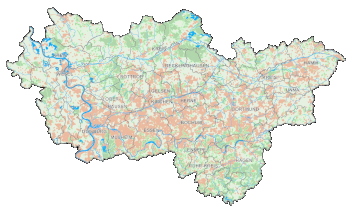 As part of the 'Leitinitiative Zukunftsstadt' (flagship initiative future city) of the Federal Ministry of Education and Research, the project "Future City Region Ruhr (ZUKUR)" aims to combine the goals of preservation of natural livelihood through climate resilience and universal participation in coping with socio-ecologic inequalities in the light of the specific characteristics of the cities of the Ruhr. This combination needs to be further strengthened in the everyday reality of the Ruhr Metropolis.
Future City Region Ruhr (ZUKUR)
Together with the Department European Planning Cultures, the Department of Spatial Planning and Planning Theory is head of Work Package 4 "Governance analysis of the urban and regional development". This analysis is implemented on three spatial levels in cooperation with the partners Ruhr Regional Association (regional level), the City of Bottrop (city level) and the City of Dortmund/district Marten (district level). The goal of work package 4 is to identify barriers on the way to a resilient and socio-ecologically just governance.
The following research question is posed:
How does the multi-level governance operate in the city region Ruhr on the regional, city and district level?
Which institutions, instruments and processes are needed to allow for climate resilience and socio-ecological justice in the multi-level governance of the three spatial levels?
Project management: Prof. Dr. Thorsten Wiechmann und Andreas Gravert
Contact Person: Dr. Andreas Gravert
Duration of the project:
07.2017 to 06.2020